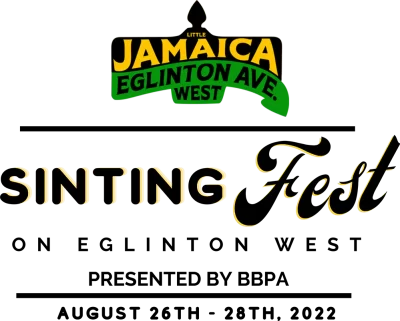 Performers
Featuring performances by:
Rayzalution Band
Friday, August 26th, 7pm. Main Stag
Rayzalution Band is the an all-female reggae band out of Canada. Hailing from Toronto/GTA, Ontario. The bass player and founder Chantel "CeeCee" McKnight started the band in 2017 in honour and memory of her father Ray McKnight who was a prominent musician in Toronto. The band's repertoire consists of originals, and cover arrangements of classic and present-day reggae hits, that are designed to entertain, educate and enlighten everyone.
Michie Mee
Friday, August 26th, 9pm. Main Stage
"Michie Mee is committed to the craft and honed her skills as a stage MC, in front of a crowd. It's that trial by fire that ultimately makes the best, the best" – Public Enemy's Chuck D.
More than three decades following the release of the groundbreaking album Jamaican Funk – Canadian Style, Canada's Queen of Hip-Hop, Michie Mee, returns with a full-length release that reinforces her immeasurable impact on music. As the first Canadian MC signed to a U.S. major label during the '80s, breaking down musical barriers is nothing new for this veteran.
Not only does the Canadian rap icon's new album Bahdgyal's Revenge herald her long-overdue return to music, but the album also casts what is arguably the widest musical net of her career, incorporating Michie's Jamaican roots, dancehall reggae, rock, and hip hop, ultimately creating a sound that is at once timeless and timely. There is an overarching feeling of gratitude running throughout the course Bahdgyal's Revenge. Sounding as vital and hungry as she did when she first burst on the scene more than 30 years ago, it's clear from the opening notes of the record that Michie is taking nothing for granted.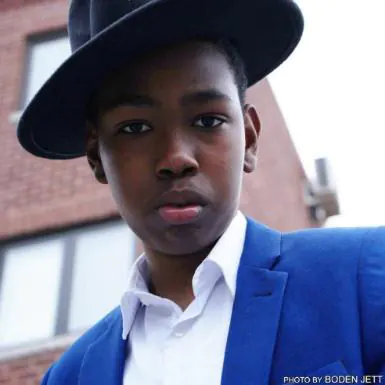 Kairo McLean
Saturday, August 27th, 7pm. Main Stage
Kairo McLean created history after winning the JUNO Award in the Reggae Recording of the Year category. He became the youngest ever to win the award at just 13-years old. The ceremony was held in May 2022.
Thirteen-year-old Kairo McLean is a scholar of Reggae music. His father Garvin is Jamaican and his mother Kim is Canadian of Jamaican descent. When Kairo was 2 years old he began to show an interest in music and by the time he was 3 he was already playing drums. At 5 he picked up the acoustic guitar and by 6 he was already singing and performing at festivals. To call this child a natural would be an understatement.
Kairo is deeply familiar with all the artists in the genre, past records, musicians, producers and sound systems, details that only the most studied connoisseur of reggae would know. When it comes to his own compositions, Kairo is as "old school" as it gets, drawing influence from Peter Tosh, Dennis Brown and Gregory Isaacs. This 13 year old artist knows the tradition, studied the history and has developed his own sound and style.
Da'Ville
Saturday, August 27th, 9pm. Main Stage
Known professionally as Da'Ville and more recently, Turii Maysun, the entertainer is a consummate singer-songwriter record producer, who aims to lift his fans higher forever.
He started his professional music career in the early 1990s as the lead vocalist of the now defunct reggae group, ARP (A Raw Perspective)
During his time with the group, he recorded and performed a series of noteworthy hits including, "Missing You", "Storm", "Heaven On Earth", all with the king of dancehall Beenie Man "Song For Mama", "Tinted Car" and "Selena" among others. In 2001, Da'Ville left ARP and signed with Penthouse Records as a solo artist under the management tutelage of Donovan Germain. For the new label he recorded the hit singles "Dem Would a Love It", "Cruzin", "Resistance", "Mr. Sea", "I'll Be Your Best friend" and "All My Life", the latter of which was recorded with then label mate, Marcia Griffiths.
As 2005 stepped in, Da'Ville took to the studio and began to write and produce his own music. His first self-produced album titled "In Heaven" was released in that year. The album charted within the top ten best-selling reggae albums for Japan Tower Records for that same year.
As a result of his first album success, the Japanese music company, Avex Group released his second album "Can't Get Over You" in 2006. The albums included three successful singles – "In Heaven", produced by Orville "Da'Ville" Thomas and N. Palmer for Nap Musiq, "Can't Get Over You" and "On My Mind", produced by Orville "Da'Ville" Thomas and J. Brown, was released on his own indie label Fashozy Records at that time. Da'Ville had a very good year in 2006, as the singles "Can't Get Over You", "On My Mind", and "This Time I Promise" all became chart toppers. The single "Can't Get Over You", which was a top ten hit in Jamaica, was number one on the reggae chart in Aruba and number two in New York. It was eventually included on the VP album, 2006 Reggae Gold. "On My Mind" held the top position on several charts including in Jamaica (5 weeks), New York (3 weeks) and Florida, Europe and Africa.
In December of 2006 Da'Ville was honored with the Stone Love Singer of the Year Award. "Always on My Mind", was then remixed with Dancehall artist, Sean Paul.
Da'Ville aka Turii Maysun is now busy in the studio putting the finishing touches to his next album, his first single "Happy" was released on February 14th, 2022, just in time for Valentine's Day with an accompanying video.
Jay Douglas
Sunday, August 28th, 4:30pm. Main stage.
With over 45 years of showmanship, Jay Douglas has developed a wide-ranging repertoire of American blues, West Indian rhythms, Jazz standards, fancy footwork, and stage charisma second to none. Back in the early '60s, Jay fronted tough R&B band "The Cougars," who, with their skill and verve, lit up Toronto's Young street bars in the 70's with Soul, Funk & Reggae. Jay has since shared his gift while performing at various venues, all the way from Hong Kong to the Mediterranean.
Douglas has earned prime-time support slots for a veritable "Who's Who" of musical legends including Fats Domino, Joe Tex, Percy Sledge, Melba Moore, bluesman Roscoe Gordon, soul stylists The Manhattans, The Drifters, Reggae icons Ziggy Marley, Toots and the Maytals, Sly & Robbie. Two years ago, Toronto's only jazz radio station, Jazz.FM.91.1 sponsored a show entitled "Jazz Lives" at Koerner Hall. Jay was featured alongside well known American vocalists/songwriters Gregory Porter, Lisa Fischer, and the great acoustic guitar player, Earl Klugh.
In 2015, he wrote and sang the song "Reggae Lane," the name granted for a Toronto laneway by Toronto City Council, a landmark commemorating the birthplace of Reggae music in Toronto.
Jay's noted awards are:
2006 – awarded NOW Magazine's "Best R&B Act" in Toronto.
2007 – The Annual Canadian Reggae Awards also knighted Jay, "Best Male Reggae Vocalist"
2012 – granted the prestigious Harry Jerome Award for "Best Male Entertainer."
2015 – one of the first entrants in the "Toronto Reggae Hall of Fame"
2016 – received the "Bob Marley Day Award", for best artist.
Please visit his website at www.jaydouglasmusic.com
DJ North English
August 26-27th, Green P Parking Lot
North English is a multi-disciplinary creative from Toronto's East End. Growing up his passion for music was evident, most of his energy is expended by DJ'ing, engineering, or creating his own projects and experiences. North graduated from The Remix Project in 2017 and earned his first gold certification in 2020.