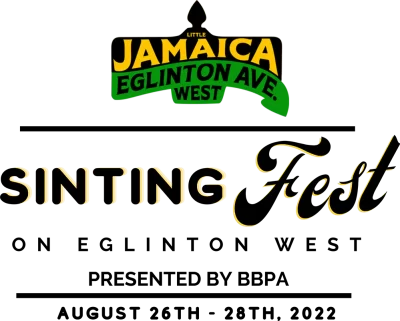 Food and Ting – Food Demo area
Hosted by Mary Galvan
Mary Galvan is an advocate for promoting the benefits of living in diversity. She is the Executive Director of the Caribbean Event Organization of Ontario, and is a reporter and journalist for Ancaster Pope Media. She was the TV host of Caribbean Headline News for Rogers Television for over a decade and is the founder of The Durham Caribbean Festival, an annual event that has brought in over 50,000 attendees in the Durham Region.
Reggae Cafe, Stuart Brown
Saturday, August 27, 2022
Food and Tings Area
Time: 1pm
Sous Chef – Associate Chief Justice Aston J. Hall
Chef Noel Cunningham
Saturday, August 27, 2022
Food and Tings Area
Time: 2pm
Sous Chef – Angella Bennett, Jamaica Tourist Board, Regional Director, Canada
Noel Cunningham is a Jamaican-Canadian multi-award-winning chef, culinary podcaster, food writer, culinary consultant, Restaurateur and author of Cuisine by Noel.
Chef Noel's career spans working in noted hotels and restaurants in Jamaica and Canada. He is the dynamic force behind his restaurant and catering company Cuisine by Noel.
He is known for blending his talent for creating elegant, Caribbean fusion-inspired cuisine with a passion for simple dishes using fresh and sustainable ingredients.
Since relocating to Toronto in 2019, chef Noel has become one of the most sought-after chefs working with high-profile brands such as Appleton Estate Canada, Jamaica Tourist Board, Stagg Chili and Hormel Bacon.
He has been recognized locally and internationally for his culinary skills which have led to numerous awards, features in print publications, television, and radio shows, in Canada, Jamaica, the United States and recently appeared on the cover of Erlendur Magazine in Iceland and Dreamer to Creator Business Magazine, in 2020 He was featured in Italy's most popular travel and lifestyle magazine "Dove." Other features and appearances include JamaicanEatsMagazine, Jamaica Gleaner, Jamaicans.com, Your Morning Live, CP24 Breakfast Show, Global News, Toronto Sun, Caribbean Camera, Breakfast Television, and Television Jamaica (TVJ) Smile Jamaica, CVM at Sunrise Morning Program, Barbados Today and many more.
His expertise is backed with recognition as a champion for brand Jamaica in the Culinary Arts by the Prime Minister Youth Awards and was voted and awarded the Best Black Chef in Canada by the ByBlacks Magazine People's Choice Awards 2019 and 2020. He also won Best Podcaster, Best Caterer and in 2021 Best restaurant and Baker. Recently He was recognized as one of Jamaica60 Toronto's most influential and impactful next-generation Game changers.
Chef Noel continues to elevate Caribbean cuisine onto the global stage with his debut bestselling cookbook Cuisine by Noel, television appearances, and the popular Facebook Live cooking show What's Cooking with chef Noel.
His sous chef will be Angella Bennett -Regional Director, Canada-Jamaica Tourist Board
Chef Warren Ford
Saturday, August 27, 2022
Food and Tings Area
Time: 3:30pm
Sous Chef – Nadine Spencer, BBPA CEO
Warren Ford is a Canadian born chef with a rich Jamaican background and 30 plus years experience in the culinary business. He is an award winning chef, culinary professor, and consultant, with a food passion that includes simple yet elevated flavours.
Chef Ford's professional career has taken him to destinations such as Grenada, Italy, Bermuda, and Miami, as well as here in Toronto. He has managed a variety of operations including hotels, restaurants, upscale resorts, catering operations, and personal chef services.
Chef Ford enjoys being involved in the community. He has been a guest speaker for the Women's Entrepreneurship Hub at Toronto Metropolitan University, has participated in events for Emancipation Day, Black History Month, and as a judge of local culinary competitions. He is a former Vice President with The Culinary Federation of Toronto, and currently a committee member for Slow Food Toronto.
Now Chef Ford, in his own unique fashion, continues to experiment with and elevate Caribbean food. He also enjoys using his culinary expertise and business knowledge, to educate the younger generation of chefs in culinary techniques old and new.

In Partnership with Urban Arts
Brenda Agyei – Catering and Meal Prep Chef
Sunday August 28, 2022
Food and Tings Area
Time: 12:30pm
Kojo
Amexem MU Centre for Health, Arts, Social Enterprise & Education
Sunday, August 28th, 1pm
Food and Tings – Green P – (1609 Eglinton Ave W)
Ital Vegetarian Food Demo
Food is a frequency charge, on the shoulders of the Rastaman, we create extraordinary customized ital-vital meals to tantalize your taste buds, rejuvenate and activate your electrical field to manifest greatness.
Choose us to stimulate your palate, enhance and preserve your life-strength no matter what your condition is. We provide education, books, meals, herbs, sea moss, juices, smoothies, porridges, teas, roots tonics. Join our grassroots cultural movement at Sinting Fest August 26-28 on Eglinton Ave West, Likkle/little Jamaica.
BE THERE!!! Check us in at www.amexemmu.ca
Jacko Alfred – Jacko's Restaurant
Sunday, August 28th, 2022
Food and Tings Area
Time: 2:00pm
Sous Chef – Ross Cadastre, BBPA President
Ethan Chill Spot, Nicola Martin
Sunday August 28, 2022
Food and Tings Area
Time: 2.30pm
Sous Chef – Ron Nash, Project Manager, Economic Development and Culture, City of Toronto

Ethiopian Coffee Ceremony
Roman's N Care
Sunday August 28, 2022
Food and Tings Area
Time: 3:00pm
Today join Roman Beckle from Roman's N Care as she presents the traditional buna 'coffee' ceremony that is prevalent all throughout Ethiopia. It is more than just a cup of coffee. It is a cultural celebration of an Ethiopian staple. Ethiopia's coffee ceremony is an integral part of the social and cultural life in the country. An invitation to attend a coffee ceremony is considered a mark of friendship or respect and is an excellent example of Ethiopian hospitality.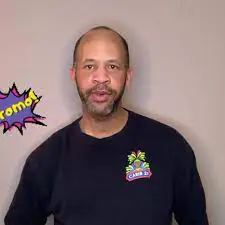 Carib 21, James Gregg
Sunday August 28, 2022
Food and Tings Area
Time: 4:00pm
Sous Chef – Laura Carlson, Manager Public Programs, Heritage Toronto
Programs subject to change
The Mane Event: Art Workshops
Saturday August 27th & Sunday August 28th
Tent on the Avenue – in front of Green P – (1609 Eglinton Ave W)
11am – 4pm
How does hair shape our identity and wellness? Join STEPS Public Art, Artists, Franceta Johnson and Curtia Wright, and project partner and founder of Empress Mane, D'Andra Montaque, for a day of creative art making, conversation, and community mural ideation. Visit the Little Jamaica Sinting Fest to share your stories and creativity to help inform and inspire this final public art project!
Image credit
1: The Mane Event: Colouring Pages by Franceta Johnson, 2022
Image credit
2: Celebrating Queer Black Lives, by Curtia Wright, 2021. Image Credit: Selina McCallum, 2021.