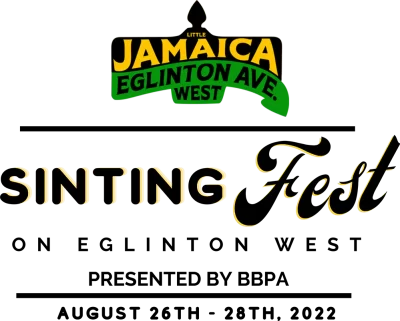 Sinting Fest Fashion Parade
Featuring designers from the Avenue
Beni Boo Styles
Philian Fashions
Gustave Shop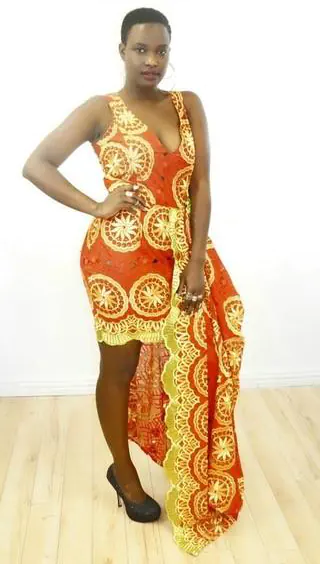 Beni Boo Styles
2522 Eglinton Ave W, York
Beni Boo started with the vision of providing the latest for the fashionably hip along with providing exceptional value, quality, and superb customer service. Since its inception in 2012, Beni Boo has grown from a solo designer's dream to one of the web's most outstanding shopping experiences. They are located at 1522 Eglinton Ave W, that carries anything Beni Boo. They offer a select choice of clothing, shoes and accessories. Their brands consist of styles you can call your own.
Samuel Gustave
2522 Eglinton Ave W, York
Gustave was founded to challenge traditional garment construction and amplify understated perspectives. The line was started by Samuel Gustave who graduated from the fashion techniques and design program at George brown college. His goal is to present untold stories that we are culturally related to and add experimental ideas to clothing. All garments are produced in our studio using end-of-the-roll fabrics.
Philian's Fashion
Phillip Vassell's start in the Fashion Industry was family based. Growing up in Kingston, Jamaica, his mother was a talented seamstress, creating designs for both men and women. During high school one summer, he noticed how busy his mom was and offered to help. "I suggested she teach me how to sew," he says.
He progressed and started making his own clothes. His friends immediately noticed his style and asked where he purchased his clothes. That was his start! He remembers enjoying the income at a young age.
Phillip fondly recalls a fabric shopping trip with his mom and a particular trend that he liked at the time…pants with zippers in the back pocket. He asked his mom to make them for him, she agreed but did not have the time to include the zippers. That prompted him to ask for lessons to make his own pants.
A friend of his father was his first customer for pants. Recognizing his potential, he encouraged him not to under charge. Phillip then focused on design and his business was successful. He started sewing on his verandah and his brother joined in and is now a successful designer.
After moving to Canada in 1991, he rented a room and purchased a sewing machine. His Barber was a friend and his first customer here. "He asked me to make something for him and paid me $120 on the spot." Phillip recalls. His custom-made track style suit was a hit and the orders came pouring in.
His new network added to his Canadian journey. He designed custom shirts working for a friend's retail store, Dynasty Fashion. Then while working from home, the aunt of his first Canadian customer…the barber, encouraged him to register the business. That was the start of Philian Fashion Design, located in Little Jamaica at Eglinton Ave W and Dufferin. After a few years the building was scheduled for demolition, and he moved to 1613 Eglinton Ave W (now the secondary entrance of the Oakwood LRT). Outgrowing that space he moved to his current location, 1600 Eglinton Ave W.
Phillip has a variety of clients, all with different needs. During the early years he considered specializing in men's fashion but never did, as he always felt he would be excluding his female customers. Catering to original designs as well as his customers' ideas, he has maintained a successful business.
"My mom was my main mentor and sadly she passed in February 2022. My goal was always to make her proud, " he shares. "My upcoming line is dedicated to this special lady."
Philian (The name of the company was derived from Phillip and his brother Ian…Phil -Ian.