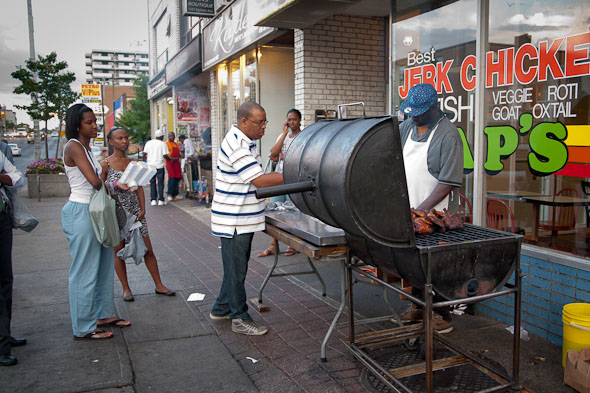 A Night Out at Eglinton West and Oakwood
The strip of Eglinton West at Oakwood, just west of the Allen Expressway is a diverse, vibrant and 24/7 part of this city, rarely explored by those who keep south of Bloor. Having grown up a little further east on Eglinton, the strip had always enticed me with its vibrant colours, spices and street life, offering an incredible contrast to the genteel streets that characterize Eglinton West closer to my childhood home.
If you're in the mood for a vibrant, outdoor-bbq fueled street life and an unheard of welcoming sense of community, or you're just hankering for a late night haircut, hang out and patty, you'll find it all here at Eglinton and Oakwood
My friends and I decided to return to the area just west of our childhood stomping grounds to experience the night life that Eglinton West at Oakwood has to offer.